Supply Chain – The value of the global garment sector, which has grown by 7.5% CAGR since 2014 to reach $758.4 billion in 2018, is expected to surpass $1 trillion by 2020. According to data, the world's fashion sector produces between 80 and 150 billion articles of clothing annually, with the US being the biggest consumer for clothing and China, Bangladesh, and India among the top suppliers.
By creating a constant need for garments, fast fashion has fuelled the expansion of the apparel sector. Consumers now buy clothing year-round with their discretionary income rather than waiting for special occasions. Weekly changes in fashion trends cause weekly changes in demand.
Thus, the 21st century garment business is known for its agility, which is aided by scientific developments and supportive governmental policies. E-commerce has contributed significantly to the market's expansion. Despite this rising demand, the fashion industry supply chain faces certain significant obstacles that must be recognised and overcome by the businesses if they are to survive and grow.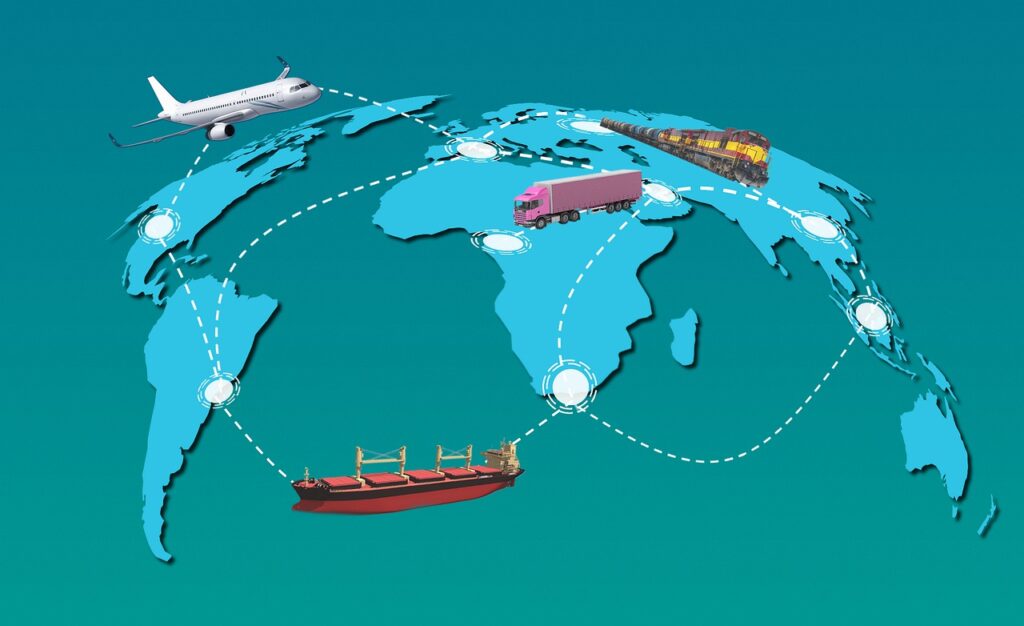 Locating trustworthy suppliers
Finding dependable suppliers is one of the biggest problems in the fashion retail industry. When a clothing firm forms a new partnership with a supplier, they should seek out long-term relationship because this will allow them to collaborate on enhancing customisation and quality, while they prepare in advance for changes in demand and lower costs by minimising waste.
It could be challenging to locate suppliers who can fulfil all the needs, therefore it is best to evaluate several of them before choosing one. The majority of European and American businesses outsource their production, which adds to the problems by introducing linguistic and geographic hurdles. It can be challenging to convey a brand's precise needs to a supplier who speaks a different language, and a lot could be lost in translation.
If the brand is seeking for sustainable suppliers, the problem becomes more challenging. It is challenging to assess and confirm the vendors' practises in the absence of an on-the-ground presence.
Our Solution:
Conducting market research and identifying the providers that the top brands in the sector choose will help you narrow down a list of reliable suppliers. Then, contact the suppliers with the strongest track records for delivering sustainable goods on schedule. By locating top-rated suppliers for the businesses and creating a network of contact between the suppliers and the organisations, Hula Global finds a solution to this issue.
On-time delivery and short lead times
Supply chain optimization has grown to be a significant concern as product life cycles get shorter and fast fashion trends shift quickly. A corporation must manufacture and distribute new items in the lowest amount of time possible in order to maintain a competitive edge in the market. There shouldn't be any unforeseen delays that would interfere with business.
Our Solution:
Hula Global overcomes these difficulties by streamlining its logistics and supply chain. We choose suppliers with the infrastructure and resources to deliver large orders quickly, and we collaborate with carefully chosen shipping firms who offer the quickest delivery times. In addition, Hula Global enables businesses to monitor the status of their orders on a tech dashboard with real-time updates. By doing this, we not only guarantee on-time delivery but also enable our partner businesses to stay up to date with developments at all times.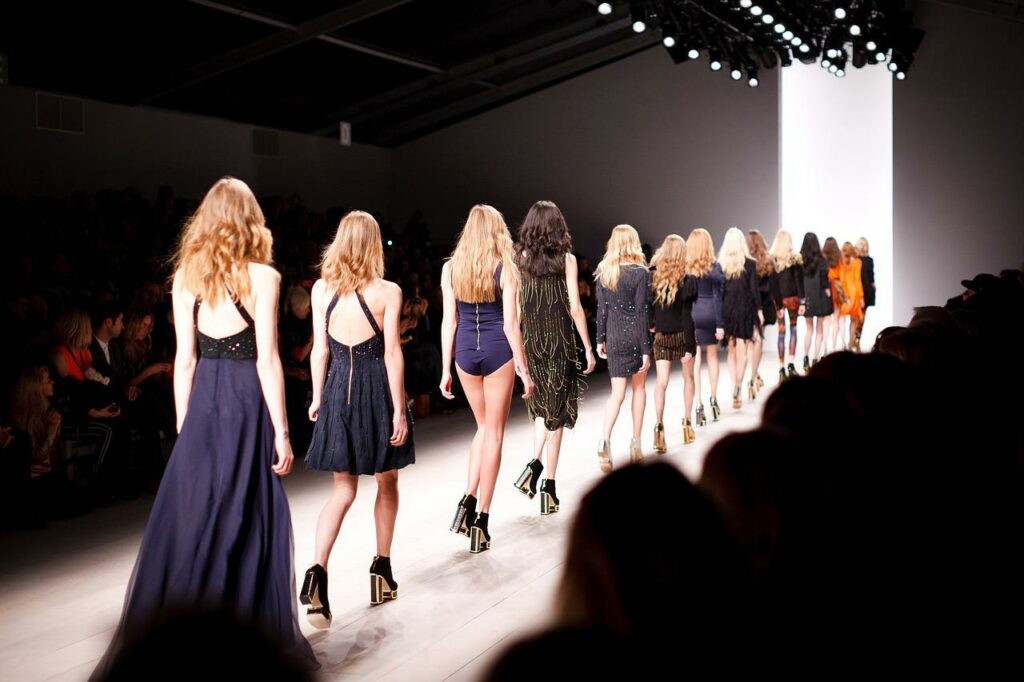 Low MOQ and quick turnaround for pre-production
Brands may want to test the market by initially ordering small amounts of products before moving forward solely with the ones that appear to be creating demand. It's crucial that the businesses can place small orders in order to support this tactical manoeuvre. Finding vendors with low MOQs might be a challenge. Another issue that causes brands difficulties is a lengthy pre-production turnaround time.
Our Solution:
There are manufacturers operating in Bangladesh, India, Sri Lanka, among many other nations, who are aware of the strategic importance of low MOQ. Hula Global assists companies in forming partnerships with suppliers who have the shortest pre-production lead times and the lowest industry MOQs.
Insufficient fashion knowledge
Working with manufacturers who lack the necessary fashion knowledge occasionally results in bad experiences for companies and the waste of time, money, resources, and fabric. Finding manufacturers who have expertise in specialty clothes and can live up to the brand's standards is essential.
Our Solution:
The only way to solve this issue is to choose the manufacturer that will work best with your brand. The task seems fairly difficult, but with Hula Global's assistance, it becomes a piece of cake. We may search through hundreds of suppliers to identify those with the necessary expertise to satisfy each brand's particular requirements.
Lost or damaged shipments
Regularly, apparel firms must cope with damaged and missing shipments, which results in significant financial loss and operational challenges. It is crucial to make sure the goods can get to the retailer securely, but when a business is importing from another nation, they must make plans in advance to take into account potential losses along the way.
Solution:
Hula Global employs real-time product monitoring during shipping, removing the possibility of shipment loss or damage.
Inadequate transparency
Lack of supply chain transparency is a significant issue that many businesses contend with. When a company outsources production, it can be particularly challenging for them to keep track of how their products are evolving and to communicate with suppliers throughout the production process. Suppliers frequently cause delivery delays, and logistical issues arise while the businesses are unaware. The activities as a whole are impacted by this lack of visibility, and the problem must be acknowledged.
Our Solution:
We have a well-established infrastructure at Hula Global that allows us to provide our partner firms updates at every stage of the production process. Because our personnel are constantly on the ground to monitor the producers, we can speed up the supply process. This makes it possible for us to quickly deal with any logistical problems that may arise along the road. The difficulty of chasing supply-related issues is spared, and apparel firms are also kept up to date on all ongoing actions. By ensuring openness and lowering stress, we motivate apparel companies to manage less and produce more!
Workplace concerns
The production process is frequently hampered by unforeseen labour problems. When workers are dissatisfied with their employers, productivity declines and there may be serious issues like labour strikes in the event of a dispute between the workers and manufacturers. These kinds of incidents can completely stop a company's operations in their tracks. Similar to the previous example, a business might outsource to a country without knowing in advance about the cultural customs of that nation, which could cause them to arrive during a holiday season. It takes strategy and research to overcome these obstacles.
Our Solution:
Before making orders with a supplier, Hula Global notifies affiliated companies about the anticipated production and delivery timeline in order to prevent them from being caught during a holiday season. More significantly, we collaborate with vendors who pay their employees fairly and provide a safe workplace. The manufacturers' satisfaction with the workforce lowers the likelihood of unforeseen issues like a labour strike.
Poor communication with suppliers
Poor supplier communication is a problem that businesses frequently lament since it slows down productivity. After the initial conversation, suppliers often fail to provide updates or do not answer the businesses' questions, which can cause unneeded angst.
Our Solution:
Hula Global permanently eliminates all communication-related problems. Businesses we partner with have 24/7 access to an AI-regulated dashboard that offers information in real time, and we quickly facilitate communication with suppliers if necessary. Our reps' on-site presence means that we have constant connection with the vendors.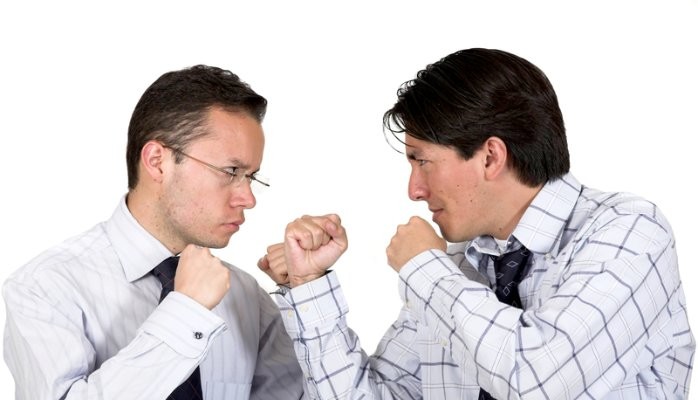 Multiple middlemen in the supply chain
When American and European businesses outsource their goods, they are forced to rely on numerous intermediaries who manage the entire supply chain. In a situation like this, a common issue that develops is a lack of coordination, which frequently causes delays and bad experiences for the companies. What's worse is that the middlemen continually shifting the obligations onto one another when something goes wrong, making it challenging for the brands to hold anyone accountable or seek compensation.
Our Solution:
When businesses choose to work with Hula Global, you will avoid dealing with numerous middlemen and the uncertainty that comes with the normal supply method. Hula Global provides a one-stop shop for supply chain management, handling everything from design to delivery. For our clients' supply chains to run smoothly, we see it as our responsibility, and we encourage ongoing contact.
No single reliable source of truth
Working with several intermediaries creates a second issue where there is no one source of truth: the data provided by one source may be contested by another, creating a stressful scenario for the business that is already a great distance away from the supplier.
Our Solution:
Hula Global serves as a lone source of truth by giving businesses and suppliers access to one platform. Our partner companies' needs are directly communicated to our manufacturers, and we offer both parties every kind of help along the road. We advocate for a transparent supply chain in which all parties are kept up to date on new information at every level of manufacturing.