People need to have the essential requirements in addition to a contemporary summer outfit with the newest styles. These clothing types maintain comfort levels without sacrificing their aesthetic statement by being weather-appropriate. These clothes also serve as the foundation for trendy looks that complement the consumer's preferences in style and design.
Thus, fashion manufacturers, merchandisers, and sourcing managers need to have these important summertime clothing items in stock. The brand's fashion sense will also be highlighted in the minds of consumers, attracting a more loyal base who stick to the ideal design choices from the one source they can trust. This will not only increase sales and provide more cash flow.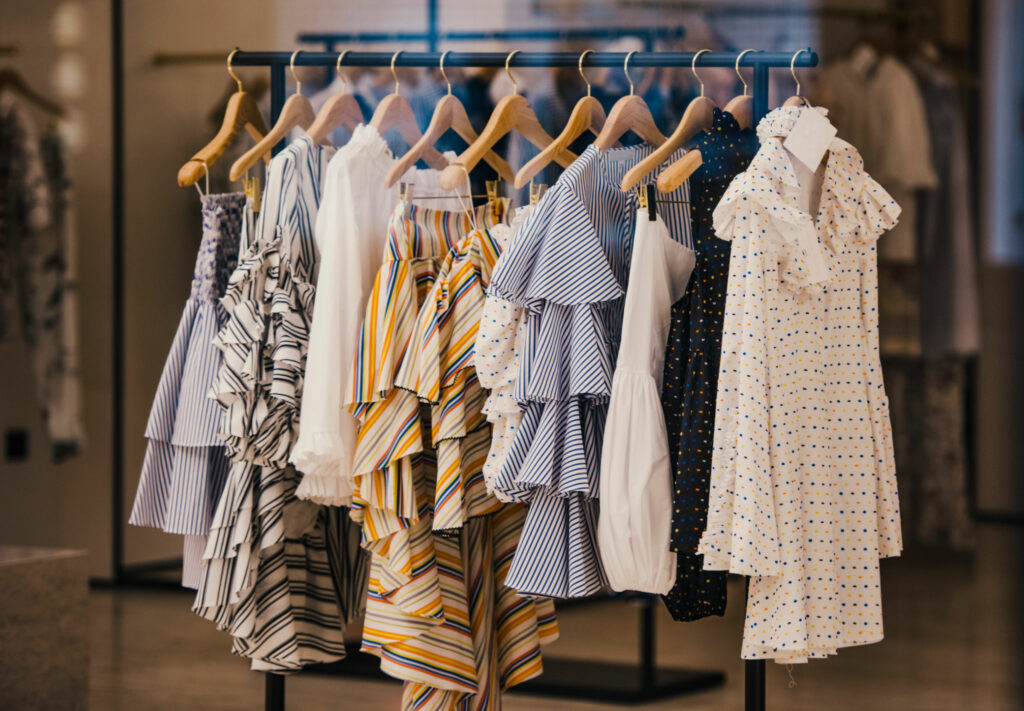 Search for more affordable and environmentally friendly supplier chains as sourcing managers. Additionally, they need to guarantee that these products will last long enough to provide customers value for their money. Although strategies like decoy products and huge discounts may draw more customers, these tricks and advice nowadays hardly ever result in sales. Nowadays, customers are more informed and want a certain amount of transparency from the companies from which they choose to purchase their goods.
Here is a list of essential wardrobe items for the summer of 2022, keeping the aforementioned thoughts in mind. We talk about the items every woman should have in her closet as well as the most recent international summer trends. Fashion companies have a wide range of things to pick from when stocking their summer clothing inventory. You may find more information about this at Hulaglobal.com.
Denim Jackets
Even though summer is rarely the time for outerwear, a denim jacket is still a staple. The traditional style maintains warmth even when the temperature lowers after dusk, making it perfect for mornings and nights.
White Shirts and T-shirts
White shirts are among the most adaptable pieces of clothing. They must therefore be included in each summer clothing. It complements nearly every other clothing without taking away from the stylistic statement. A white shirt with buttons is another multipurpose summer must. It complements dresses, skirts, tees, and jeans wonderfully.
The look is fantastic for emphasising the appearance of a glistening summer tan and for giving casual clothing the appropriate final touch. This essential item of clothing is always the right pick during the summer. whether sporting a maxi dress, black slacks, jeans, or a pattern skirt.
Twin Strap Sandals
Everyone wants to avoid having sweaty feet in the summer because they are so common. A terrific alternative to the conventional and traditional pumps are two-strap sandals. These open-toed sandals' design promotes cooling of the feet. The legs also appear longer as a result.
Boyfriend Jeans
Although boyfriend-fit jeans are an absolute must-have for summer, skinny jeans are undoubtedly a winter need. These pants emanate the perfect summer vibe: informal, cosy, and oh-so-cool thanks to their loose fits. But one must remember to favour light, sunny blues over deep, wintery blacks.
Denim Shorts
In the summer, denim shorts are a great option for flaunting your legs. For a cute casual appearance, wear them with a T-shirt and shoes, or dress them up with a button-up and booties.
Shirt Dress
A shirt dress is a great option if you're heading out for evening drinks, going to the office, or having breakfast at your favourite cafe. The straightforward yet beautiful appearance is perfect for looking effortlessly sophisticated while being cool.
White Sneakers
This summer, keep the feet looking and feeling good with a pair of white sneakers. The minimalist shoe is a must-have item of footwear that works for both busy days and relaxing weekends.
Midi Skirt
The midi has supplanted the mini as the go-to skirt for summer.
The look is not only elegant and attractive, but it also promotes comfort and coolness. Spend money on a quality one that you can pair with flats during the day and heels at night.
Straw Hats
In the summer, hats offer sun protection and a trendy look. This summer, straw hats look great while protecting the skin from harmful sun radiation. Straw hats are the perfect headgear, especially for outdoor activities like picnics and trips to the beach. It gives the wearer's entire appearance an extra dose of individual style.
Maxi Dress
Clothing that is too constricted and restricted is uncomfortable. It may be a real nightmare, especially in the summer. As a result, maxi dresses with their billowing, long, and loose fit are one of the best options for a summer wardrobe.
White Pants and Trousers
Summertime white clothing feels so cool and stylish. So this summer, opt for white pants rather than the customary black ones. White can be a genuinely fashionable option, regardless of whether one prefers straight, flared, wide-leg, cropped, denim, or formal pants.
Sunglasses
A fashionable summer wardrobe cannot be complete without a pair of modern sunglasses. Sunglasses that complement a person's facial structure provide an extra layer of style and come in a variety of styles and patterns. It helps one accept the most recent fashion trends and present them in their own style, whether they are cat-eye or aviator sunglasses.
Conclusion
Gaining success in the fashion sector requires a thorough understanding of consumer preferences and weather patterns. Professionals who work in the apparel and clothing industry must keep track of the stylish trends in necessary outfits, especially those that suit the weather suitably, in addition to yearly trends and specific spikes from runways throughout the world. Before making the necessary changes to their inventory, merchandisers and sourcing managers must be aware of how the fabric they choose for clothing should relate to the weather.
The sourcing managers must not just hunt for more affordable and environmentally friendly supply chains, but they must also ensure that the items will be durable enough to provide clients a good value for their money. Although strategies like decoy products and huge discounts may draw more customers, these gimmicks of days hardly ever result in sales. Nowadays, customers are more informed and want a certain amount of transparency from the companies from which they choose to purchase their goods.
The origin of these materials and the potential ecological and socioeconomic implications should also be noted by professionals in the garment and clothing sector. Customers who are aware of this expectation from their brands should have as much of it met as possible without jeopardising the brand's capacity to remain profitable.